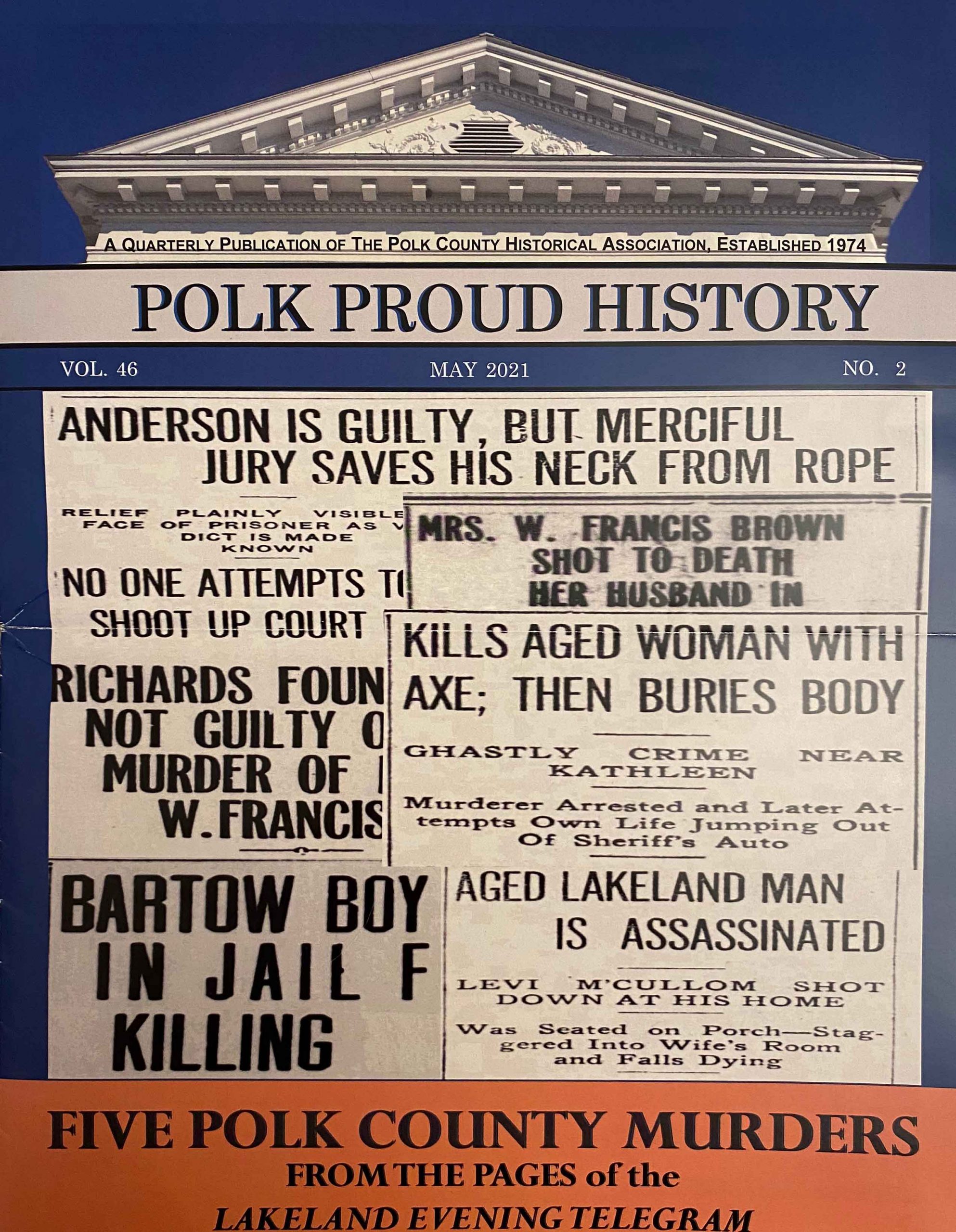 In the May issue of Polk Proud History, guest author Angel Holmes analyzes five homicides as reported in the Lakeland Evening Telegram from 1913 to 1921.
Also in this issue Polk Pioneer and lifelong journalist S. L. Frisbie shares about the beginnings of newspaper technology. Did you know Polk County's first newspaper began publication in 1881? Trivia question: What was the name of the newspaper? (Hint: the answer is found on the Membership page of this website!)
One of the benefits of PCHA membership is access to the current issue of our quarterly publication, Polk Proud History. As a member, you'll receive a copy mailed directly to you as soon as it's published each quarter. Not a member? You can access past issues online, but you'll have to wait, and you're limited to only a digital view. Join today and get the summer issue now!